Unmatched Roofing Services in Greater Houston
Getting the most out of your roofing starts with hiring a reliable roofing contractor who can ensure a safe and smooth experience. In the Greater Houston area, many homeowners choose WABO Roofing to handle their roof-related needs. We are committed to offering only the highest quality products and delivering unrivaled workmanship through our professional crew. With us, you're sure your home remains dry and damage-free all year round.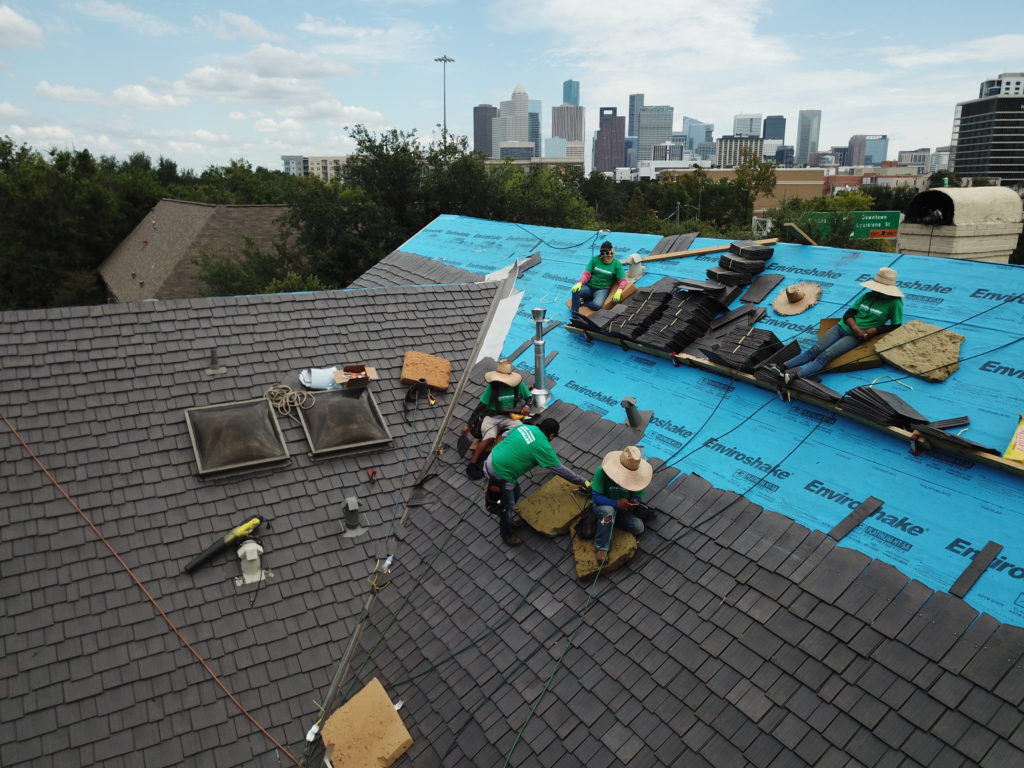 How Do We Make This Happen?
WABO Roofing specializes in a number of roofing services. Whether it's repair or roof replacement, trust us to provide it with the same attention to detail and a high level of service. Thorough, efficient, and timely without compromising quality–this has always been our priority. Here are some of the projects we can help you with:
We'll prevent further damage to your roof and home through our expert repair services. Our professional crew will trace the leaks to their source and perform the necessary solutions. This way, your roofing can continue delivering the durable and long-lasting weather performance you've come to expect.
Stop problems from forming in the first place by scheduling a comprehensive maintenance plan with WABO Roofing. This service covers all of your system's most essential components, including insulation, ventilation, flashing, and gutters, helping extend your roof's service life.
We offer only the most durable and best-performing roof materials from the leading manufacturers. Aside from their superior weather performance, they are available in a range of colors, textures, and designs. Backed by solid warranties, our roofing options help add an extra layer of protection to your investment.
Rely Your Roofing Project on Professionals
When it comes to top-notch services for roof repair or roof replacement in Houston, TX and surrounding areas, trust WABO Roofing to deliver. Get started on your project today by calling us at (855) 200-9465. You can also fill out our online form to get a FREE proposal.
As your trusted roofer in the Greater Houston Area and surrounding areas, we'll make sure your project is completed on schedule and on budget, without compromising safety or quality standards.
We'll come out and take an in-depth look at your home to determine what needs to be done to fix it.
We will draw up a detailed proposal for all of the issues we noted, providing pricing and time-frames.
Our team of experts will come out and perform repairs and installations quickly and efficiently.
An expert exterior inspector will take a look at the work to ensure it was done perfectly.